P6 News:- Our Amazing Garden
6th Nov 2015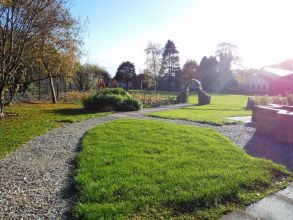 Thanks to Mrs Reid, all the teachers, teaching staff and all the pupils, because if we didn't have everybody helping and working together we wouldn't have such a wonderful garden.
We have poppies, and other amazing flowers, a pond and hopefully we will be getting frogs or fish soon. We also have a herb wheel with mint and other herbs and we have a maze, but it has only started growing and is yet to mature.
Everyone can't wait to play in it once it is fully grown.
By Website News Partners
Clara and Keri aged 9 and 10.
Maghera Primary School, 15 Station Road Maghera Co. Londondery BT46 5BS Tel/Fax: 028 796 42130