P6 News:- Robots!!!!!
12th Nov 2015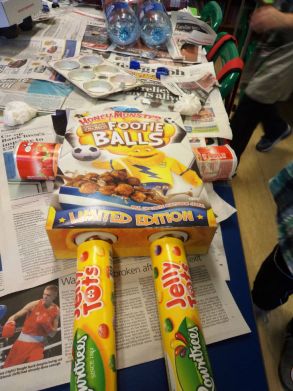 In P6 we are constructing amazing super duper Robots. All of the robots are being made with scrap like boxes ,bottles and tubs.
Everyone in the class worked hard at bringing in strange and unusually scraps from home. Mr Dillon thinks some people have brought the contents from their blue bin at home in!
We have enjoyed sticking all of the different parts together and ripping all the paper into strips to cover our robots for painting.
We would like to thank all p6s mums and dads for letting us bring in scrap.
We would like to make more robots and some other things out of scrap . We have reused scrap to
make robots that would have been not used for anything else.
By Website News Partners
Peter and Emma aged 9 and 9.
Maghera Primary School, 15 Station Road Maghera Co. Londondery BT46 5BS Tel/Fax: 028 796 42130