Euro 2016 comes to Maghera!
16th Jun 2016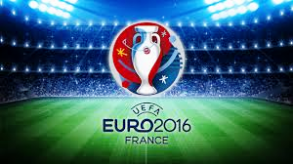 What better way to watch the Euros than on a large screen in the school hall with all your mates! With a half time supply of sausages, chicken dippers, chips and orange juice children and parents were well catered for. The atmosphere was brilliant with GAWA and a certain player being on FIRE!
A massive thank you to Nan for all her help (Mr Dillon can't be trusted in that kitchen), Mrs Reid and Miss Johnston for their decorating skills and all the parents for their support and assistance.
The children had a great time as you can see from the photos and video. We were quite glad that Northern Ireland won and we wish them well for the rest of the tournament.
Maghera Primary School, 15 Station Road Maghera Co. Londondery BT46 5BS Tel/Fax: 028 796 42130